Thinking of selling campground, resort, rv or trailer park?
Some Key points to Consider that I have found are a must to obtain Top Dollar when the time comes to Market your Campground are:
1. Park Presentation - Does your park show it's value in how clean and well manicured, grass cut, buildings in a good state of repair. Most buyers are fussy and maybe they won't have the extra $ dollars to be in repair mode when they take over. Pride of ownership must be present, it is a reflection of how you have maintained all aspects and it definitely will reflect in the price you may be offered.
2. Your books and records - Buyers and banks are sophisticated, if it doesn't exist on paper it may not be reflected in what a Buyer will pay you for the park. The days of napkin accounting are gone. Bank financiers, which there are very few of, want the park to be a stand alone entity meaning it must not only support itself but it must provide for the owners as well, even if one of the owners are working outside of the park. General rule is to have a minimum of 4 years of Income and Expense plus any major increase in either category must be able to be justified.
3. Zoning Bylaws - Does your park comply with your municipal or township zoning? Example - Capacity allowances, are you complying with the number of sites based on your sewer or well capacity? Is your park seasonal and do you comply with not allowing year round use? There are parks, which have year round users but are only seasonal use parks. Be prepared not to sell or be faced with excluding that income from the bottom line and not realizing what you may be looking for in a sale price. This issue also extends into Provincial Landlord and Tenant Act as opposed to Trespass Act that Seasonal or Transient Campers fall under. This issue can and will have extenuating circumstances both on a Buyer and Yourself if you pass it on.
4. Environmental Issues -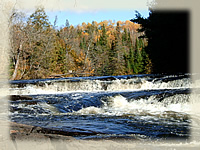 Financiers will require at least a Phase 1 study to be conducted which is literally a walk in the park. Remove any discarded or unused materials, i.e. Tires, old equipment, oil spills from machinery- If there are buried tanks you will have to disclose such to the Purchaser. We become accustomed to our property and what may be common to us will raise a Red Flag with Lenders and Appraisers.
5. Water Issues - Gallon use age and Chlorinators and sample test results, make sure paperwork is in order and you comply. The Ministry will be conducting site visits to all Ontario Parks to ensure compliance with Ontario regulation 170/03 under the safe Drinking Water Act, so be prepared for their visit and also this will be a condition of any Purchasers due diligence study condition. Use of water streams running through property, be sure to have a Use Permit from the appropriate Ministry. Boil Water orders- Disclose and have proper documentation.
6. Vendor or Seller assisted financing - Being there are very few Lenders that look at Parks to finance, be prepared to take back a mortgage. Most of the few Financiers that will look at a Park want the Buyer to have a minimum of 40% cash down even though I have seen less it is not the Rule.
7. Full Disclosure -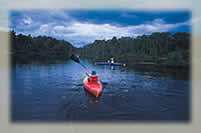 Just, as Realtors are required to provide full disclosure on who they work for in the Transaction they are also required to provide all information that you provide to any potential Buyer excluding the price you are prepared to take and vise versa the Price the Buyer will pay. The days of (Buyer Beware) are gone so it is incumbent on all park owners to disclose all information to properly market the property. You definitely do not want repercussions, because of improper info to come back to haunt you down the road, especially if you participated in assisting with financing the sale.
8. Have your paperwork in order - surveys, appraisals, tax and assessment material, summer /winter pictures, activities calendar, septic and infer structure layout, rate sheet, seasonal client list all rental or leased equipment agreements, full list of all chattels and fixtures to be included.
This info is going to be asked for at sometime during the due diligence or conditional period under a confidentiality agreement from the Buyer so make it handy.
9. Marketing -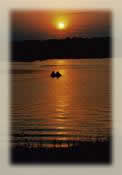 The sale of your park may take from 1 month to 2 years. Be prepared to wait as Buyers have to do their homework and the Market will tell you if the price you are asking is to high. Look for a Professional Realtor who has the experience of Marketing and Selling Campgrounds/Trailer Parks or Canadian Businesses and who has the Internet experience to bring the market to your park. A general site or (Agent specific site) may not obtain you the web traffic, as it only promotes the Agent. If you are looking to buy a specific product what would you type into the Web Search Engine? I don't believe there are too many people in Europe who know one Realtor from another, but I'm sure if they want a Trailer Park or Campground they will check those key words and that site First.
Next to All the Above " Be Patient and Helpful as there are many who would like to own what you have but there are only a few who can or will."
FREE Market Evaluation